President Message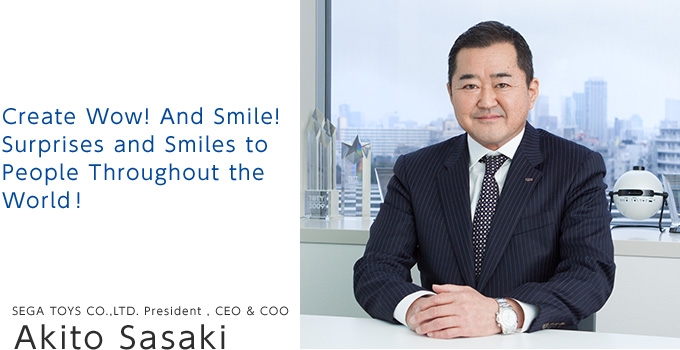 We at SEGATOYS are aiming to give new value to playing, and bring surprises and smiles to everyone.
By focusing on our planning skills and the customer's point of view, we respond quickly to environmental changes without being restrained by conventional boundaries, and deliver products and services that create great excitement in all of our customers from Japan to the rest of the world.
We will continue to provide new value that has a "Wow!" factor and embodies the universal spirit of "playfulness" for people throughout the world, while giving full consideration to the social environment and safety and contributing to the enrichment of society.